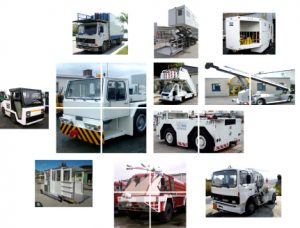 CNCI has been specialising for many years in the sale, leasing and financing of new and second-hand GSE airport equipment.
We are also an authorized distributor of the ZODIAC Equipment range in France and abroad as well as exclusive distributor of ZODIAC Equipment for VINCI Airport France.
Based on our experience in French and foreign airports, we offer you a study and professional advice, in order to provide you with a global and optimized solution that meets your needs.
Our Services
Audit, training, Maintenance, sale of all new and second-hand equipment, rentals with or without purchase option, financing of all or part of airport fleets
Our equipment
ACU – ASU – Tanker – Bus, airport buses and minibuses – Airport buses and minibuses – Crew buses and minibuses – Runway sweepers – Towing bar – Restaurant truck – Fire truck – Luggage trolley – Passenger trolley – Converter – Defroster – Drinking water – Maintenance equipment – AMBULIFT / PMR equipment – Passenger stairs – Forklift – GPU – Loaders – Container carrier – Pallet carrier – Push back – Bulk trailers – Luggage conveyor – Diesel baggage tractors, electric and gas – Heating units – Toilet vacuum.
For all your needs, please contact us
Jean-Marc Pinault – President
Isabelle Fougeray – Quality Manager, Customer Care